When it came to decorating for a Christmas this year, I wasn't holding back from putting a pretty and feminine touch on our Christmas decor!
I chose a darling little white tree from Hayneedle and chose pink and gold ornaments to give it a darling pink touch.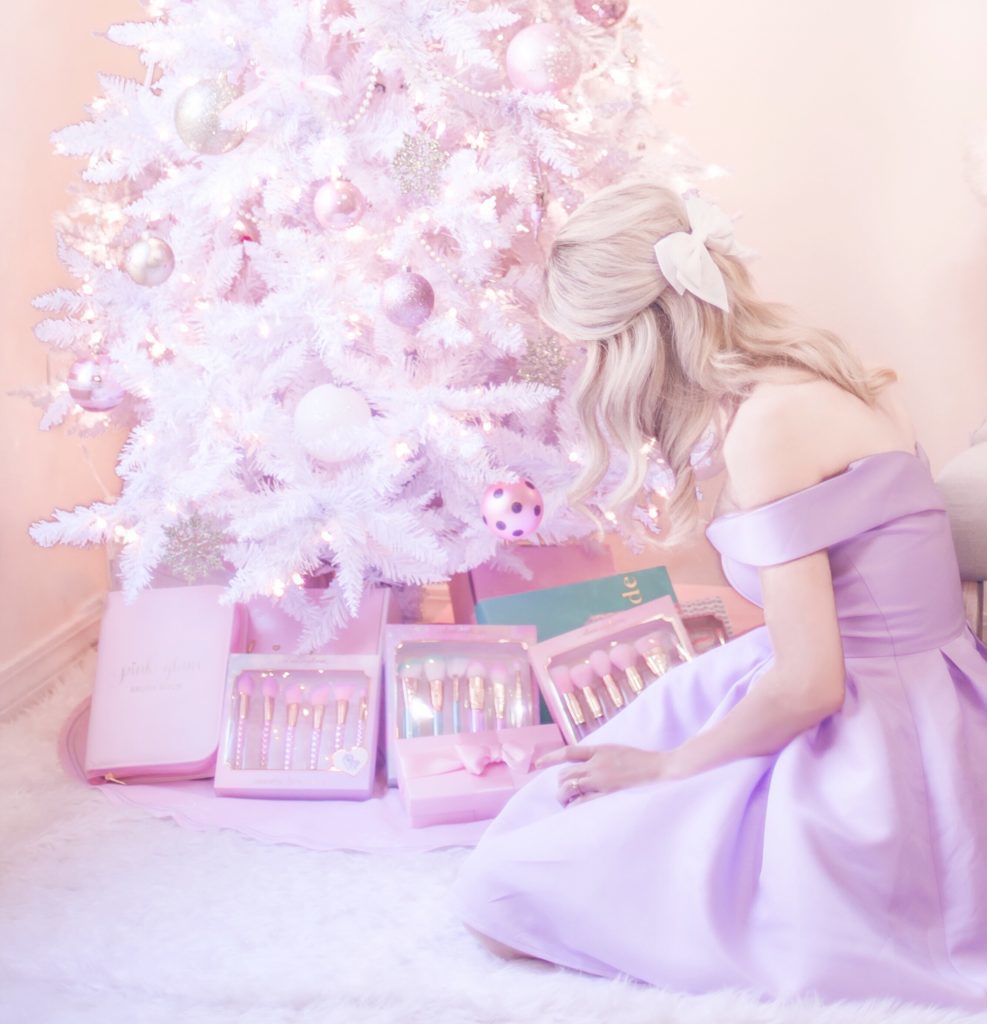 I also added glitter snowflake ornaments because they were too cute too pass up!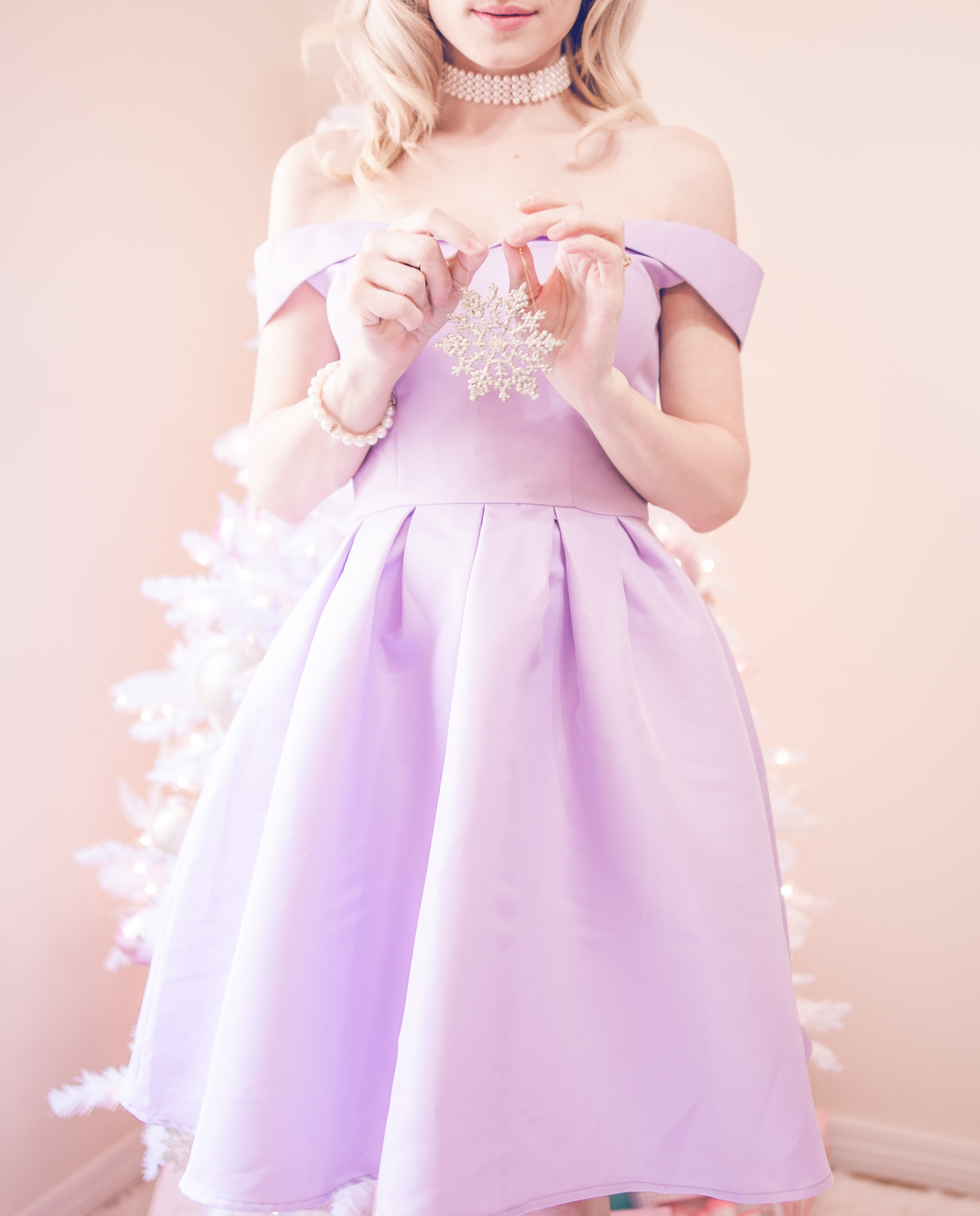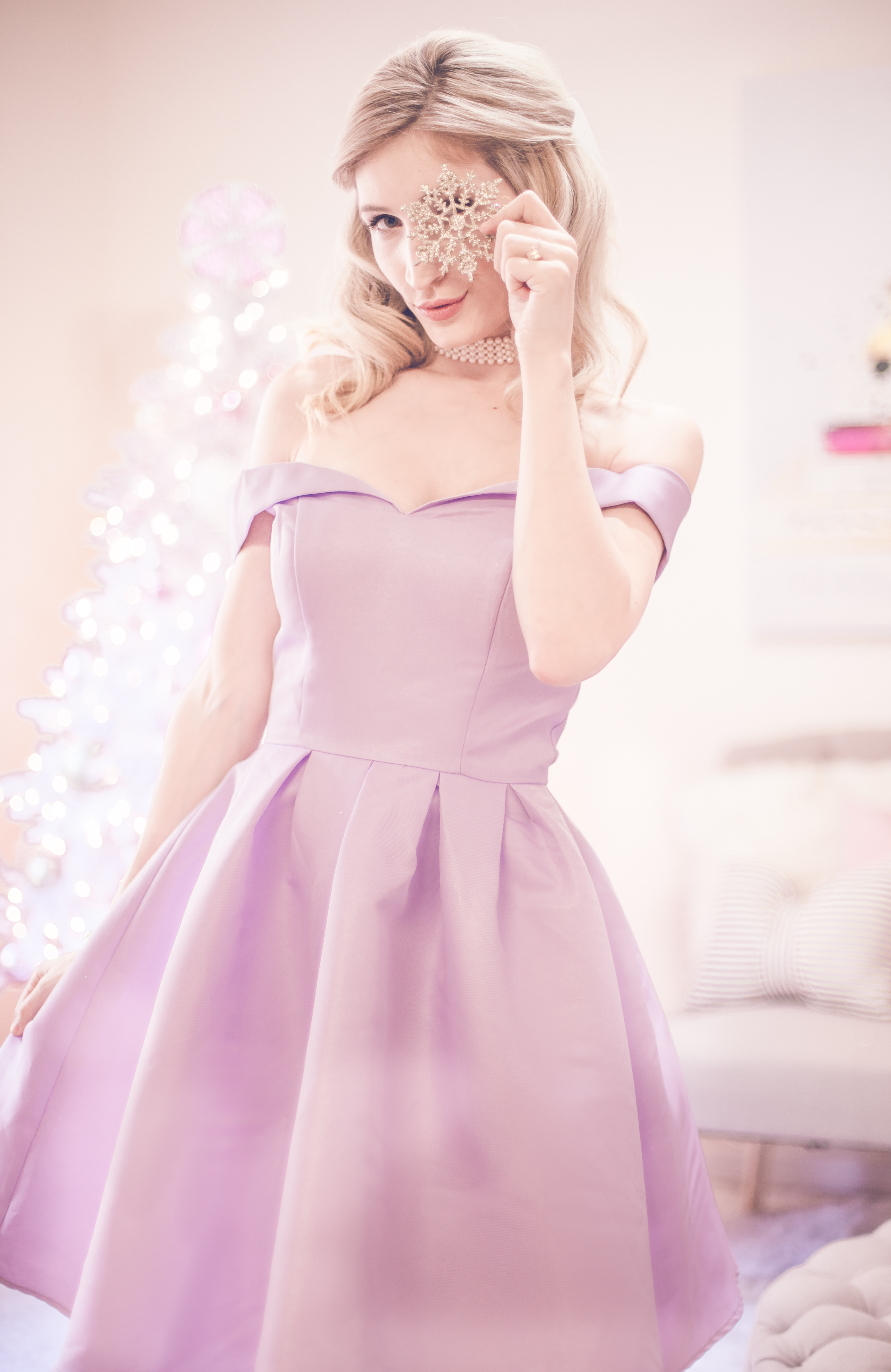 I searched for pink bows to add to the tree and was pretty dissapointed that I couldn't find any but I improvised! I have a lot of pink ribbon so I started cutting them into decent sized pieces and tied bows on the tree myself.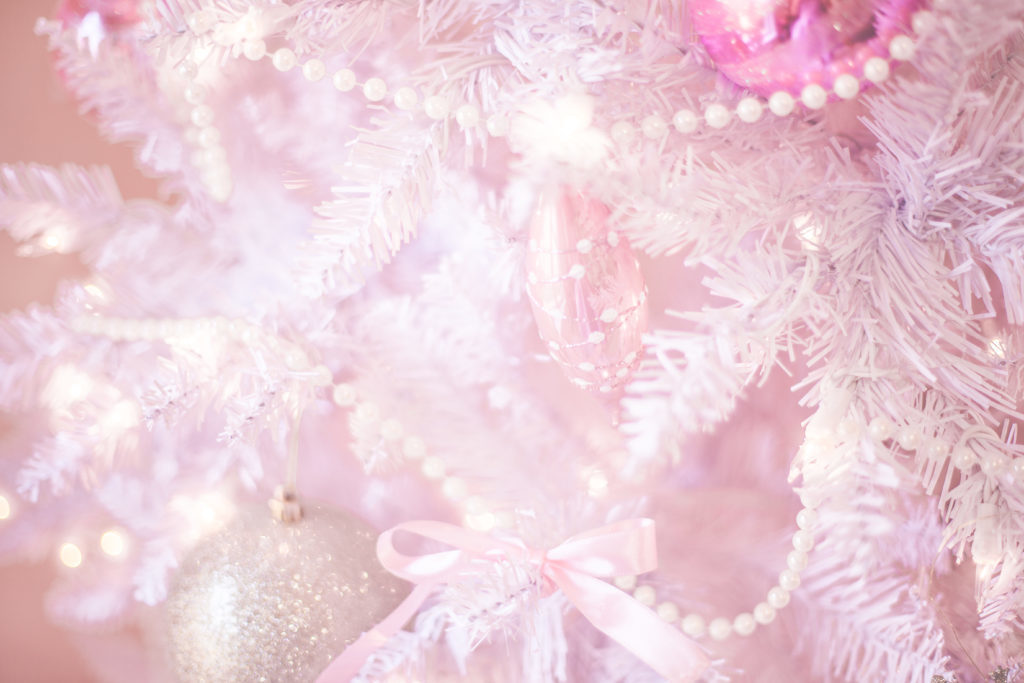 To get more of a pink look to the tree I added a pink snowflake tree skirt and for the tree topper  I came up with on a whim which actually was a large lollipop I purchased last year from hobby lobby and tried out adding it to the tree as a topper. And I absolutely love the way it turned out!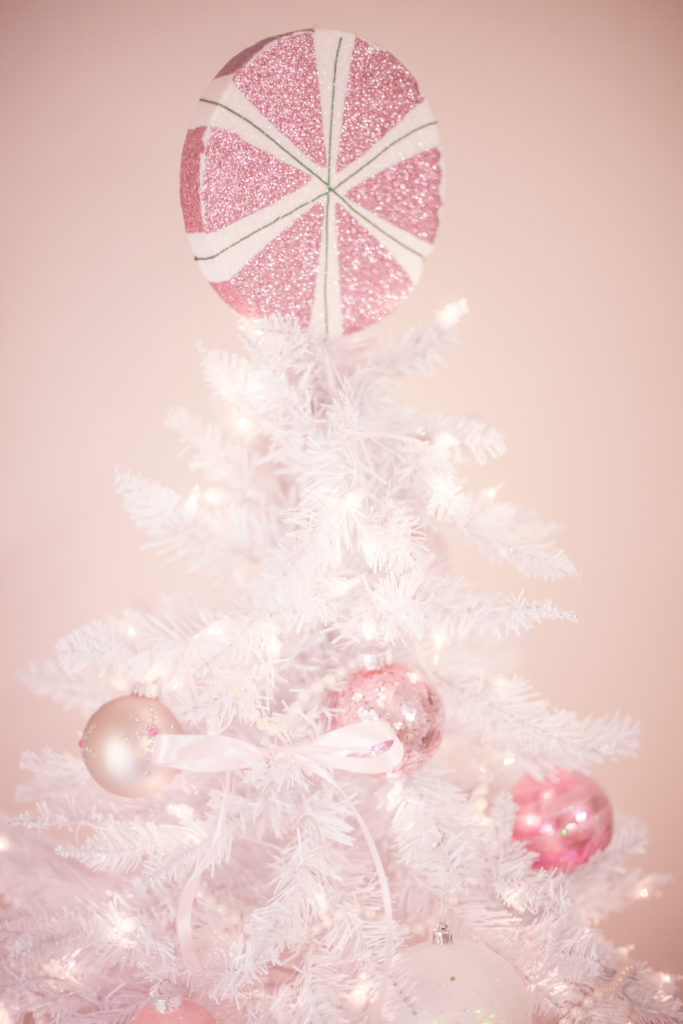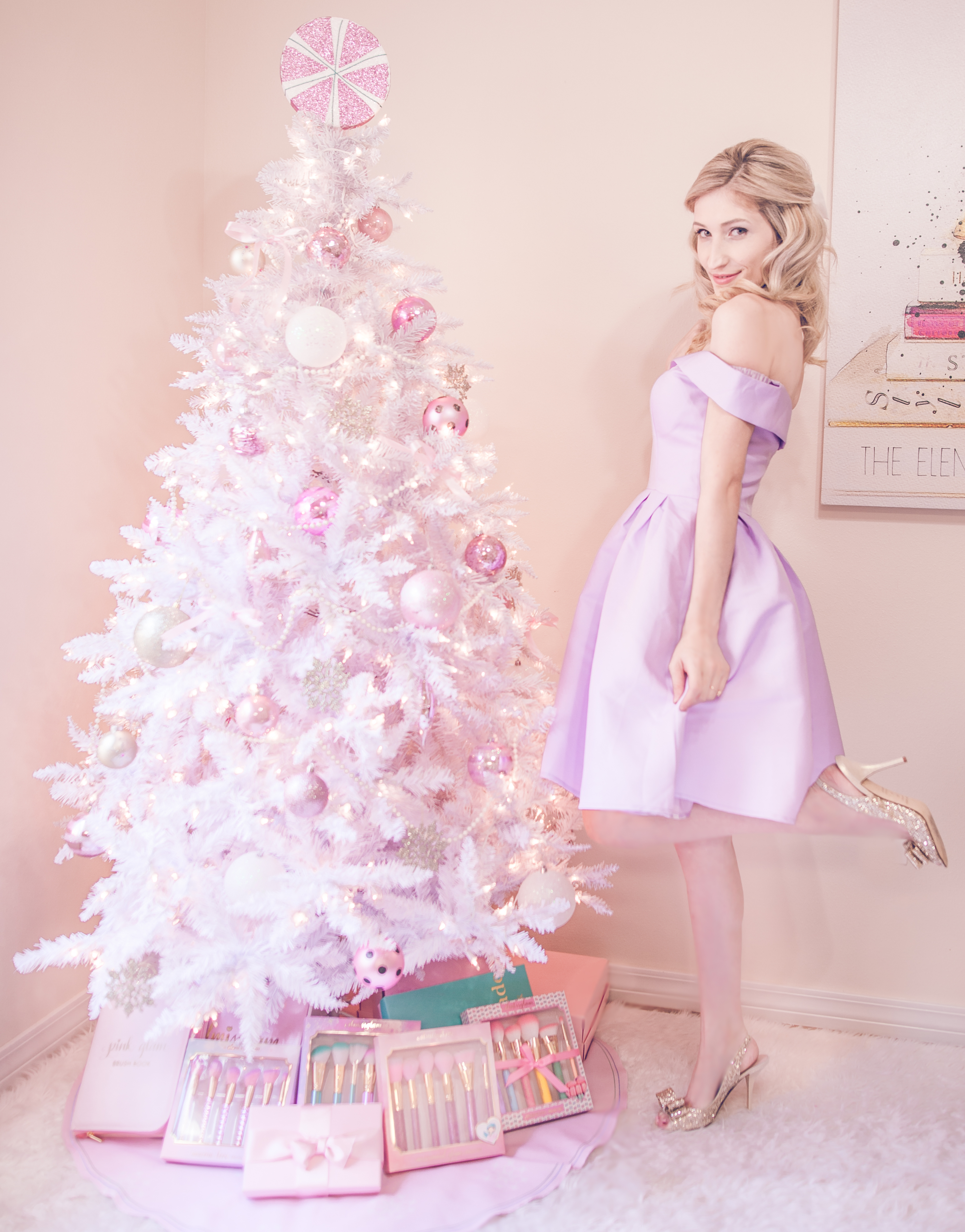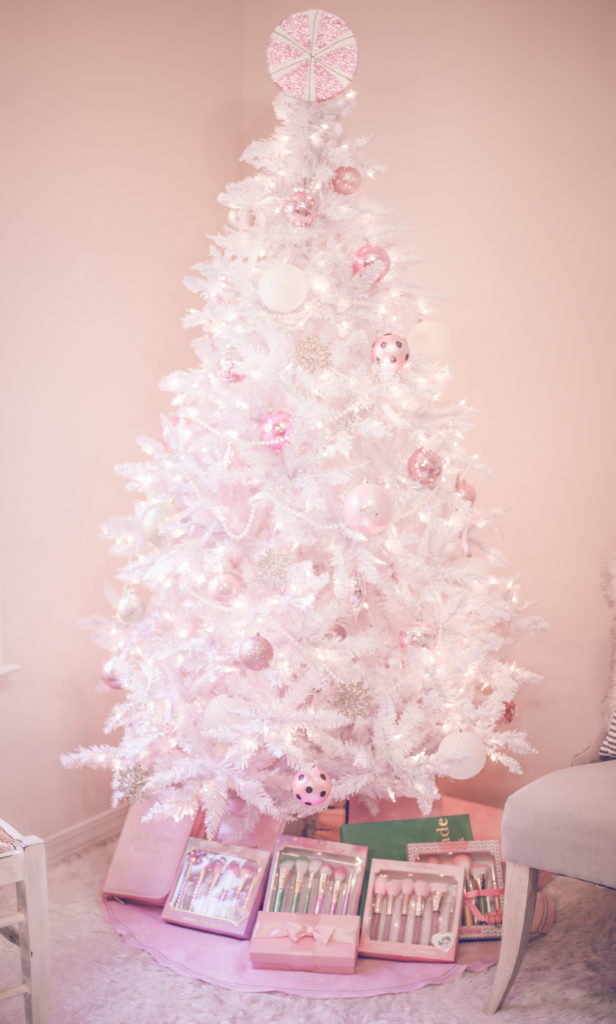 I chose to add pearl beads to the tree to give it an extra touch of femininity and I prefer the look of the off white colored beads compared to a more traditional gold or silver look and they help me achieve the pretty & pastel Christmas decor look that much more.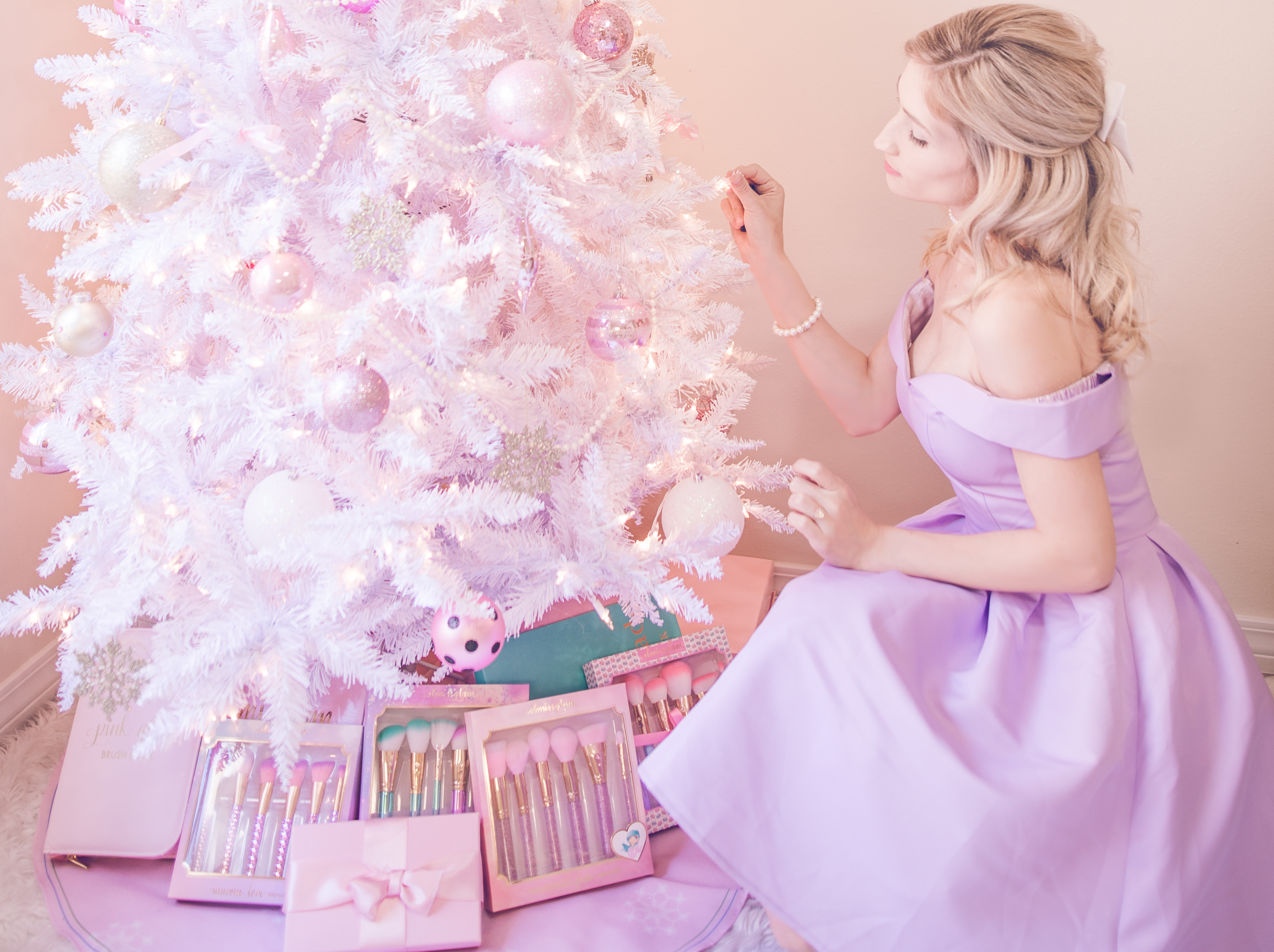 Along with the decorations for the tree I got a huge pink wreath that is BEYOND cute and added it to our living space.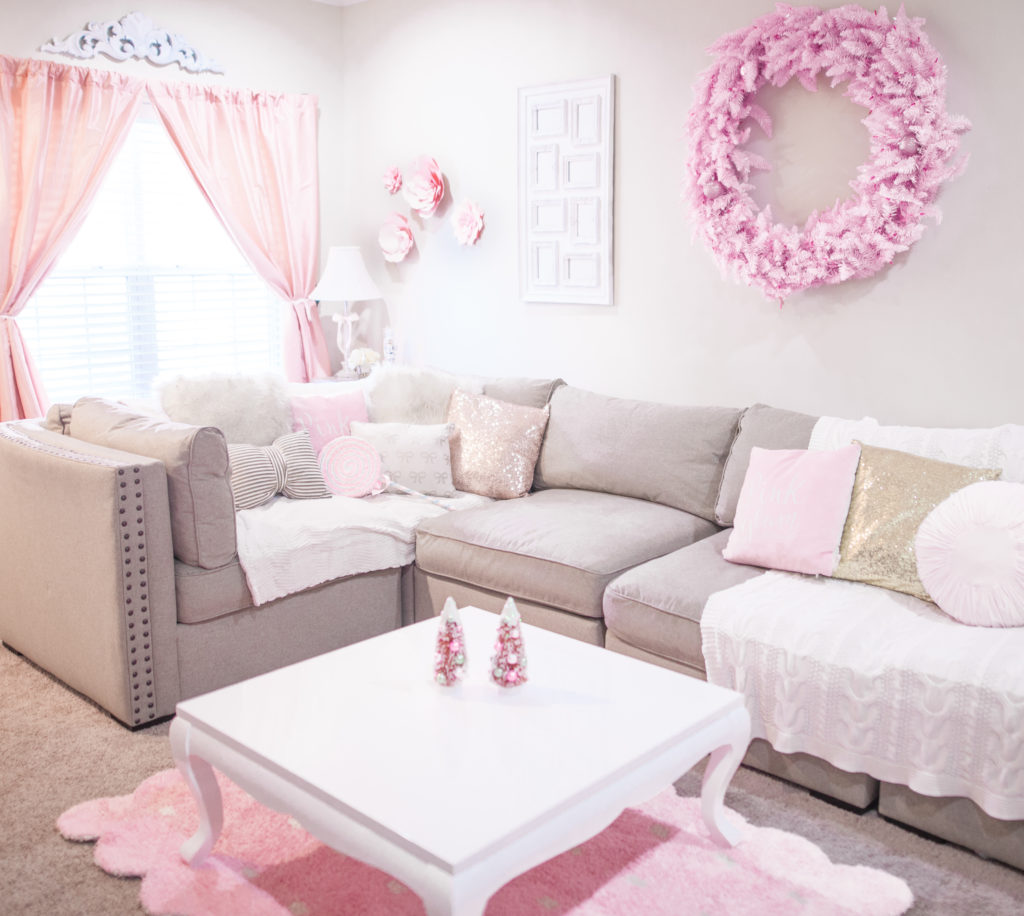 For under the tree I added some of my Slmissglam brush sets because they are THE best Christmas presents to ones self and they look so darling with the pretty Christmas decorations!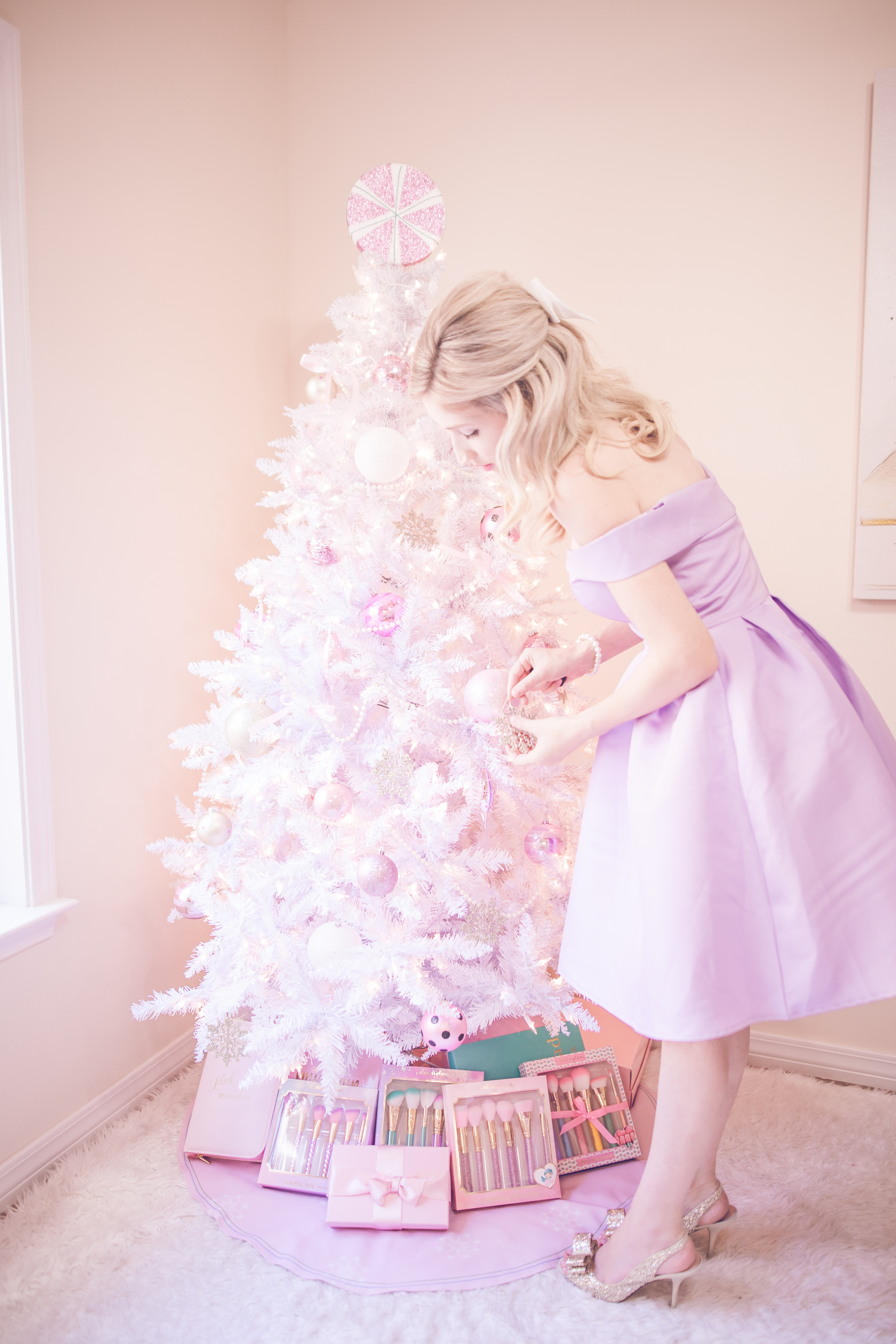 I found ADORABLE pink confetti and glitter ornaments from Michaels that were a MUST when it came to decorating my tree.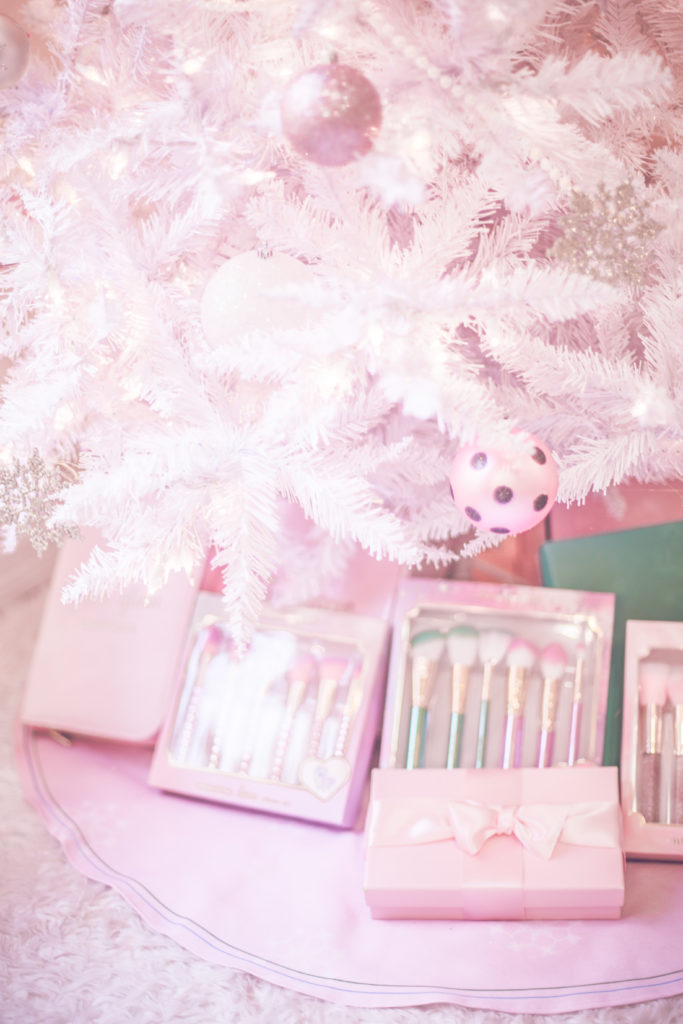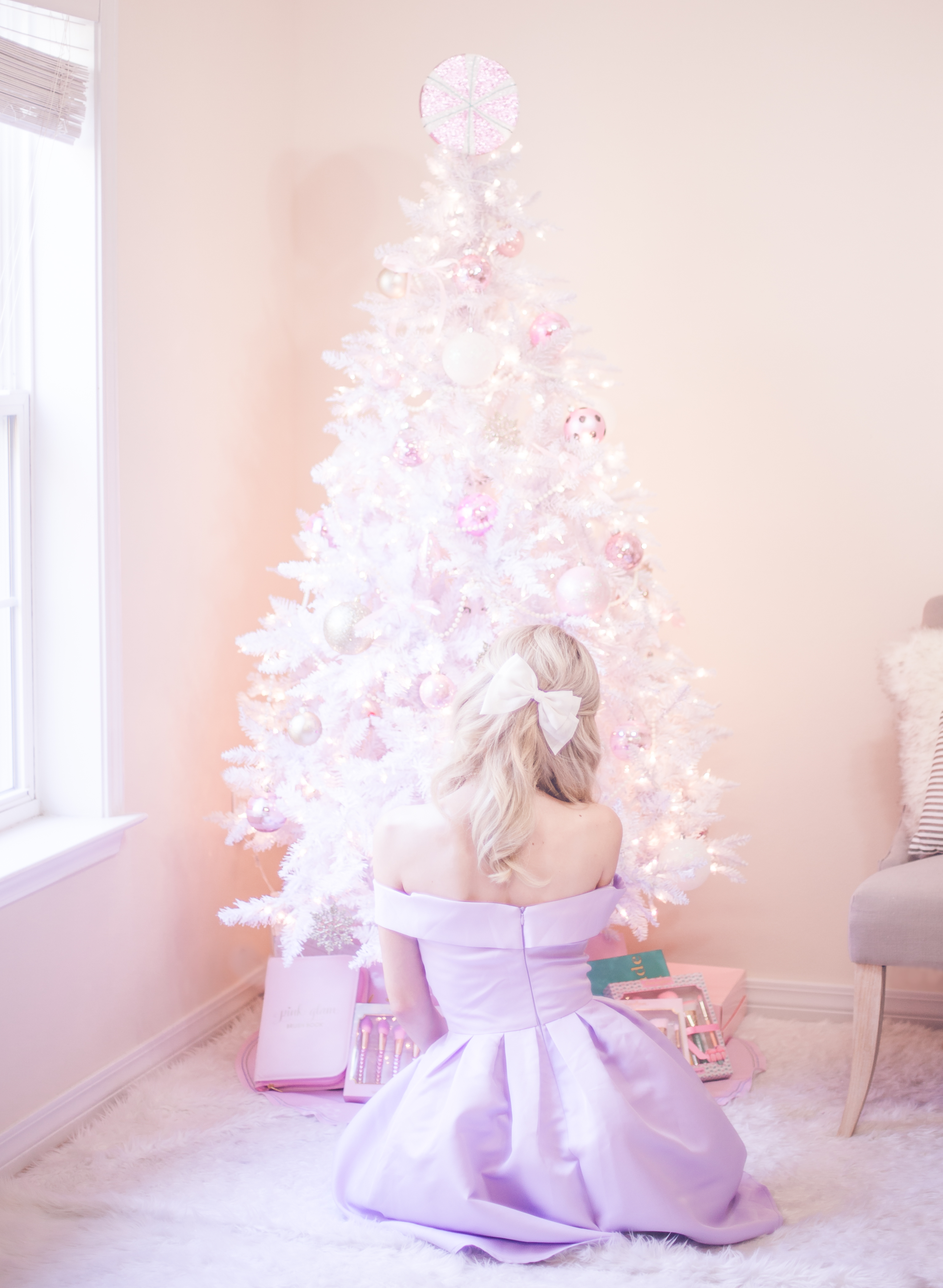 I found these adorable little pink pastel trees from Hobby Lobby and had to add them to my pretty pastel Christmas collection!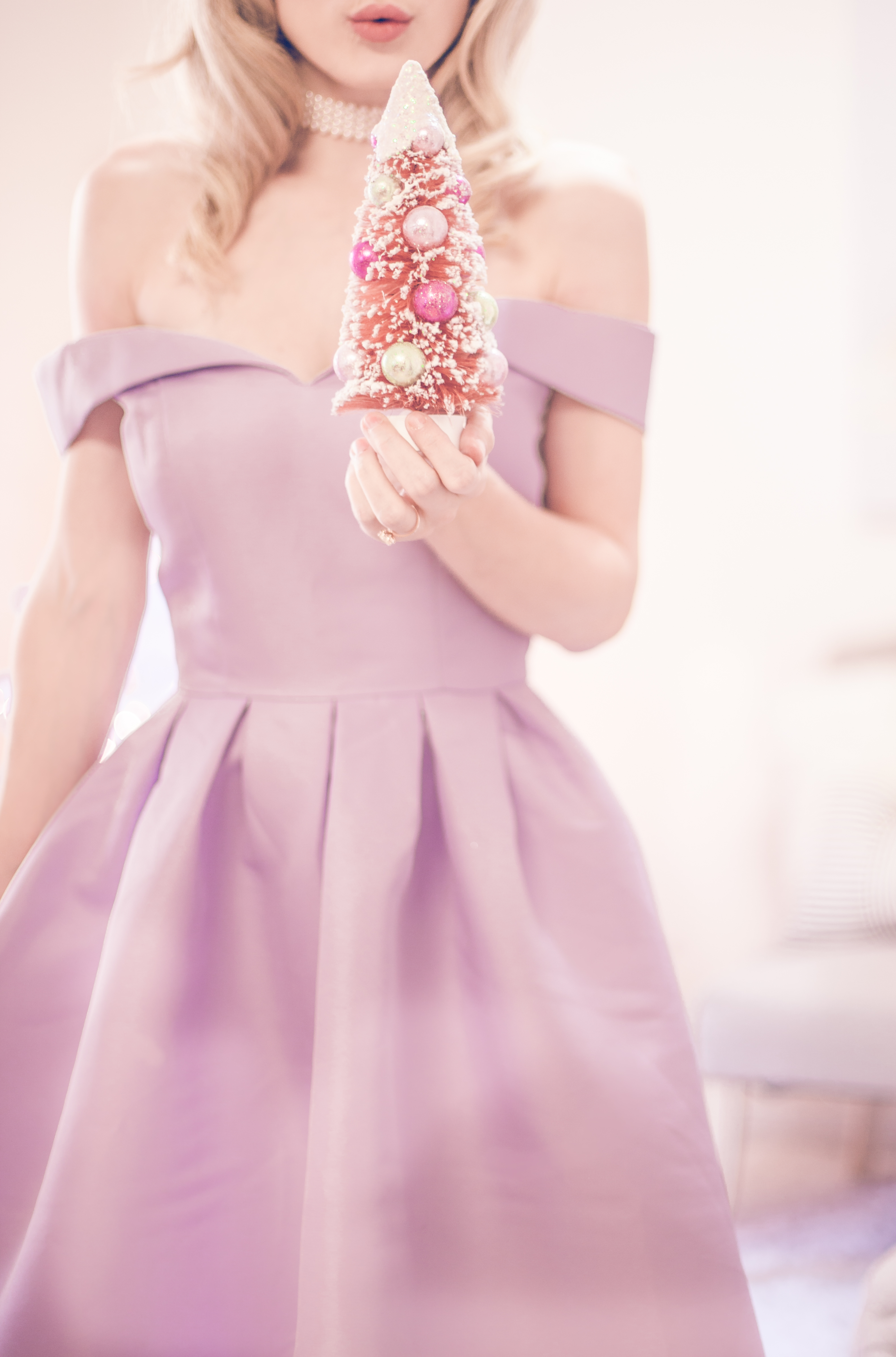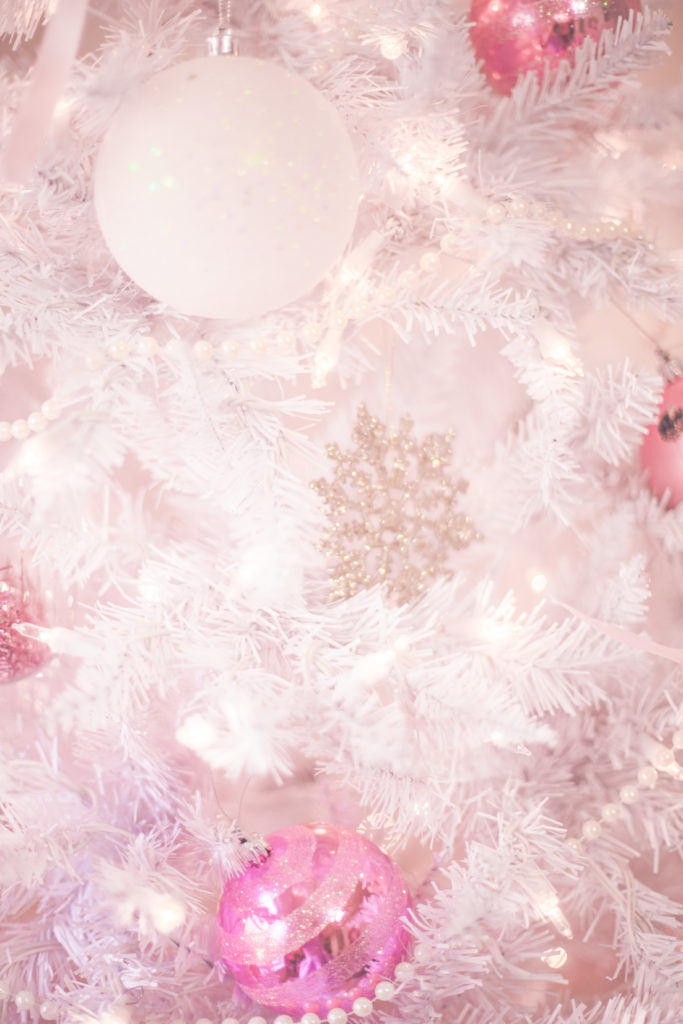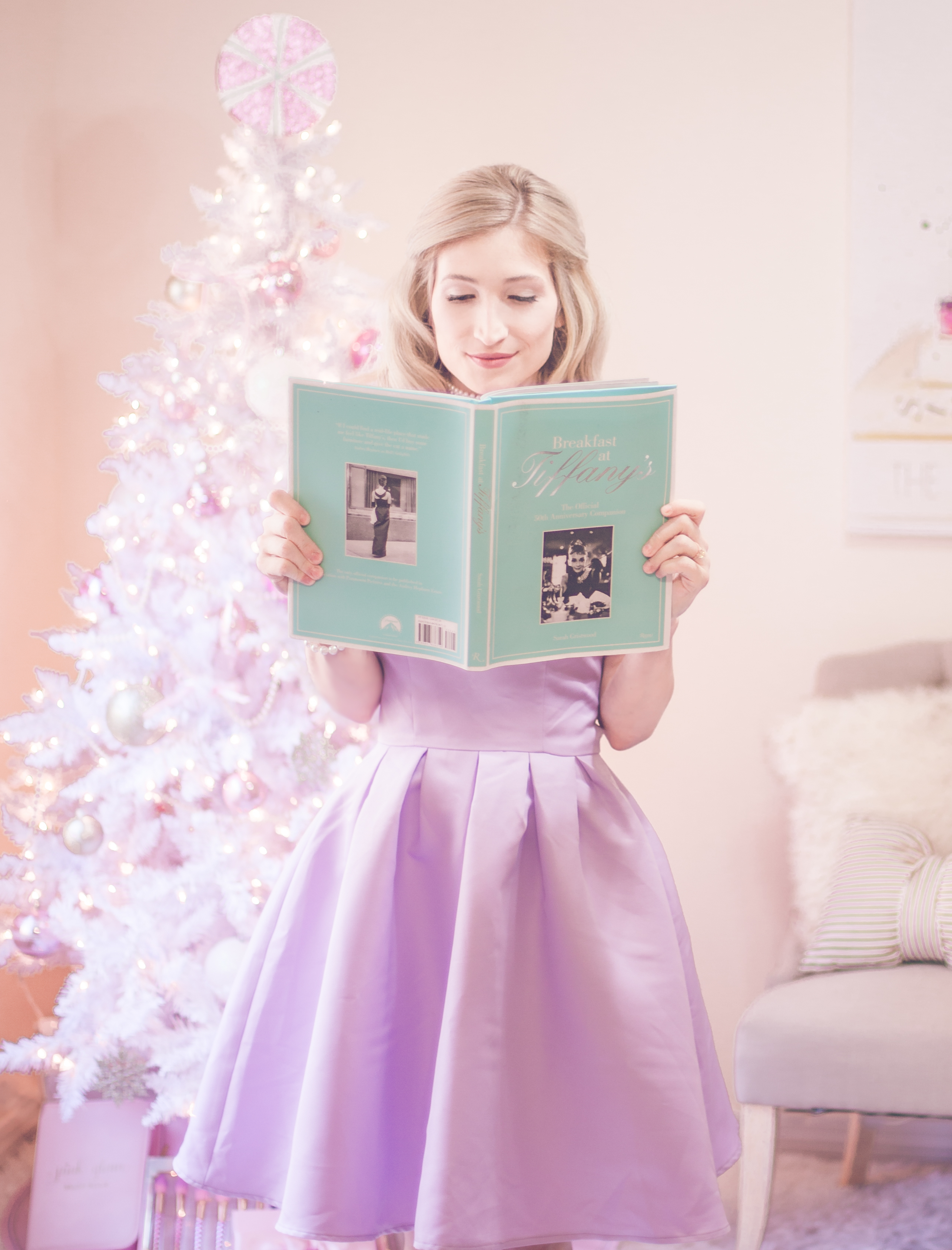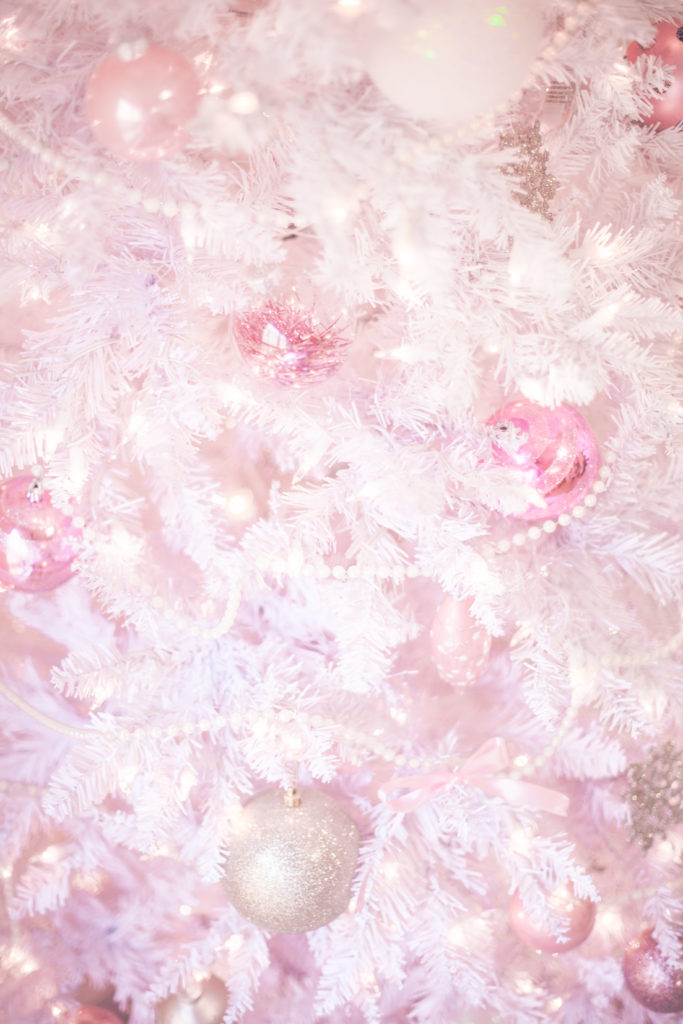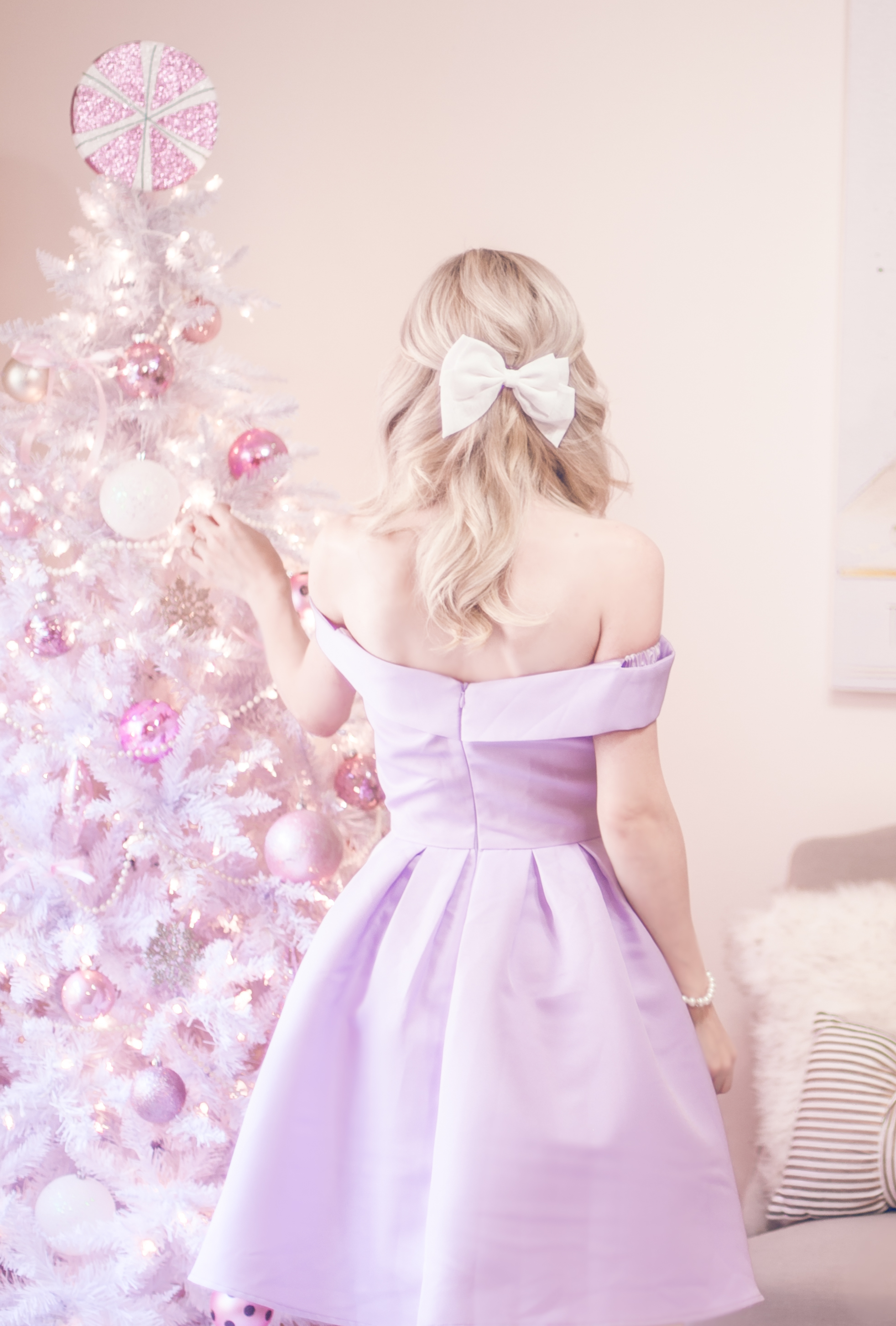 This year the presents under my tree shall be pink!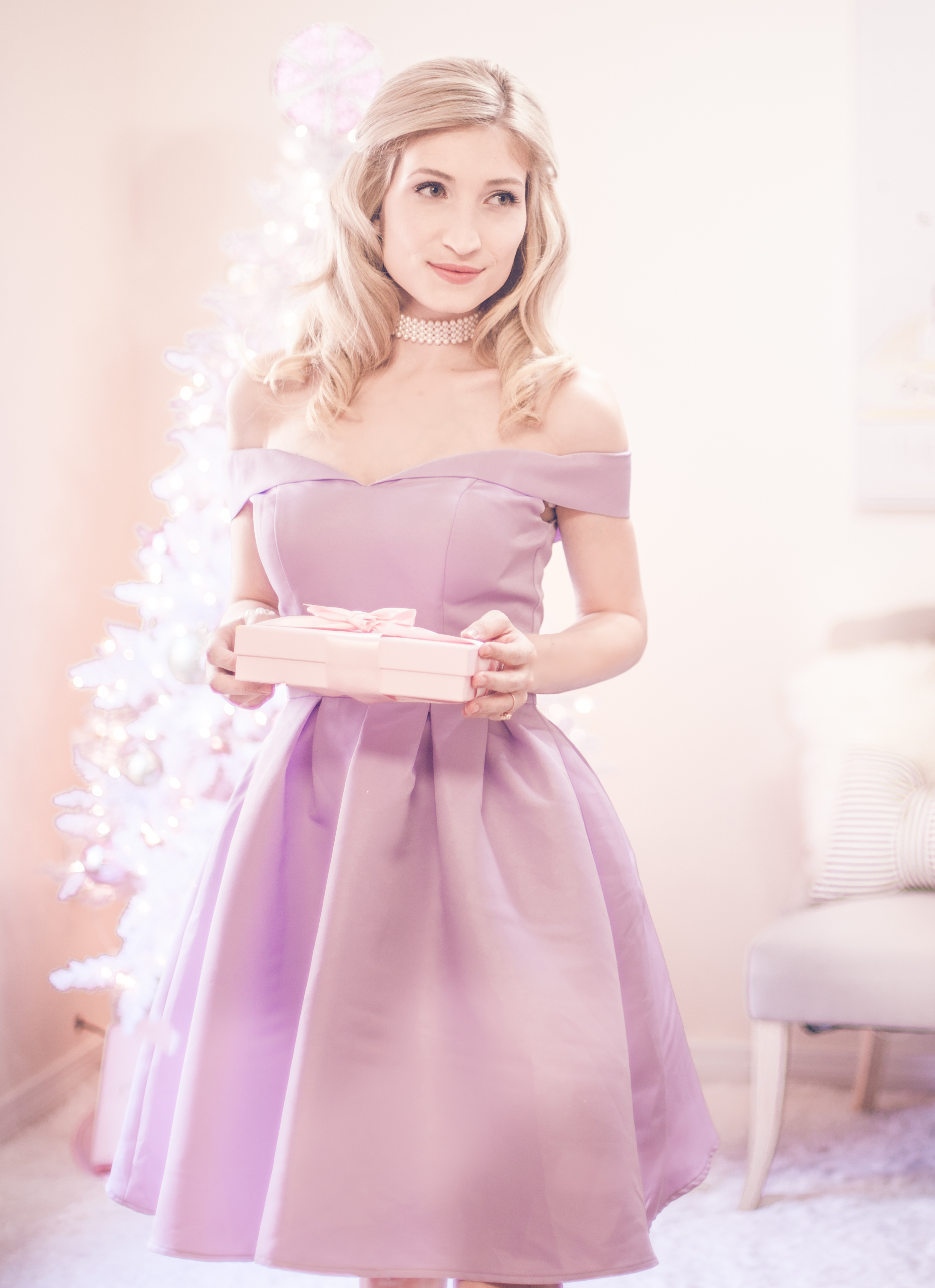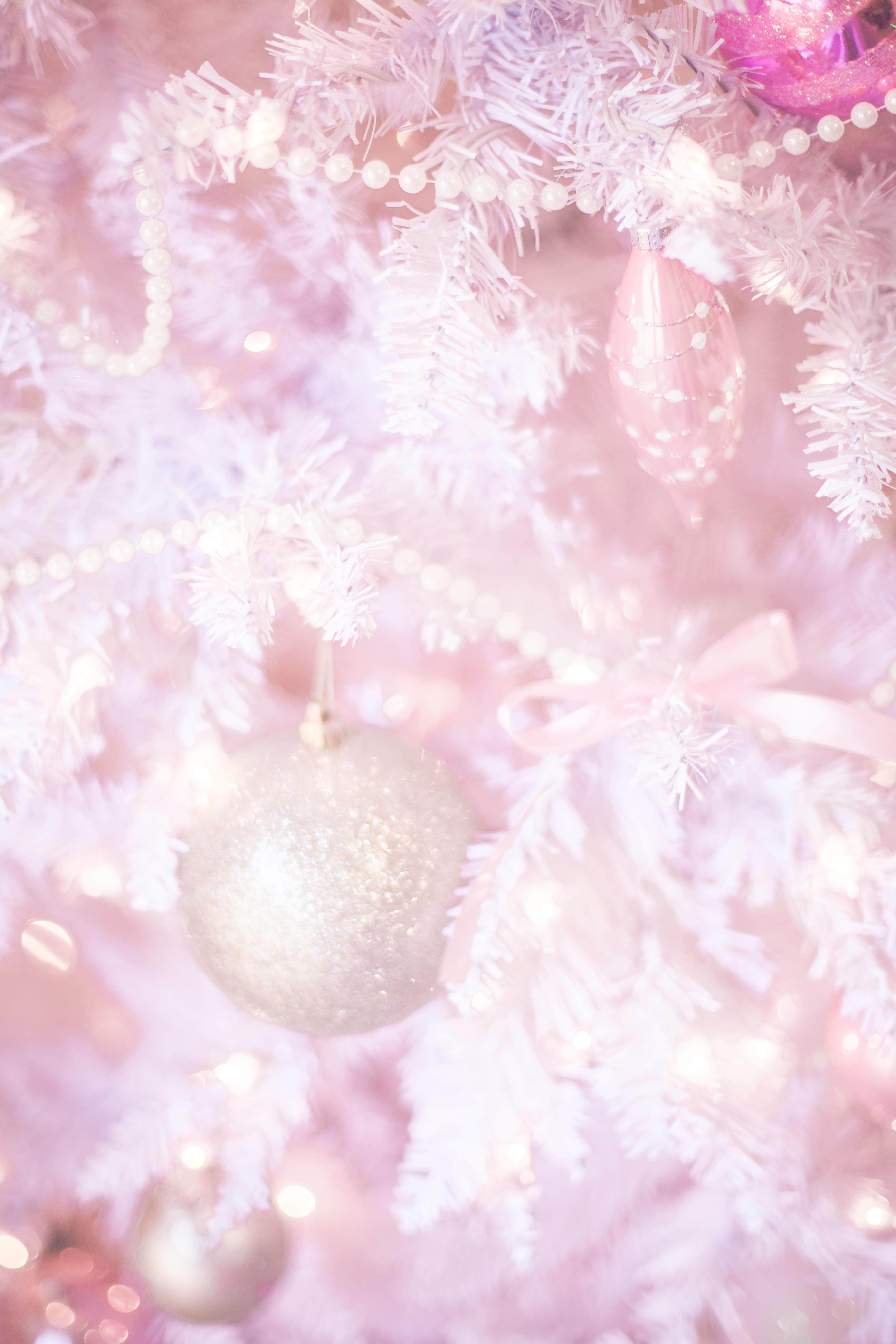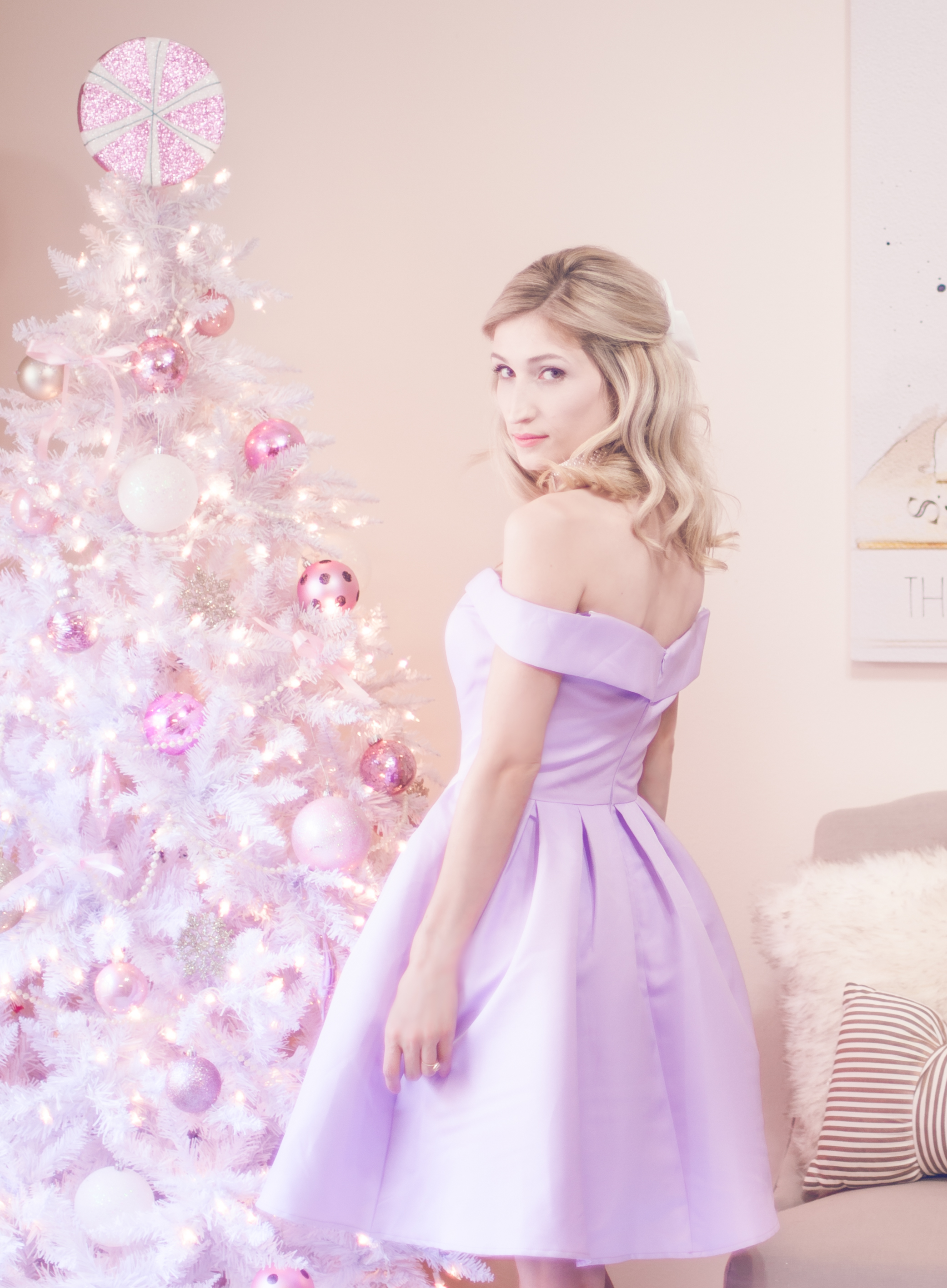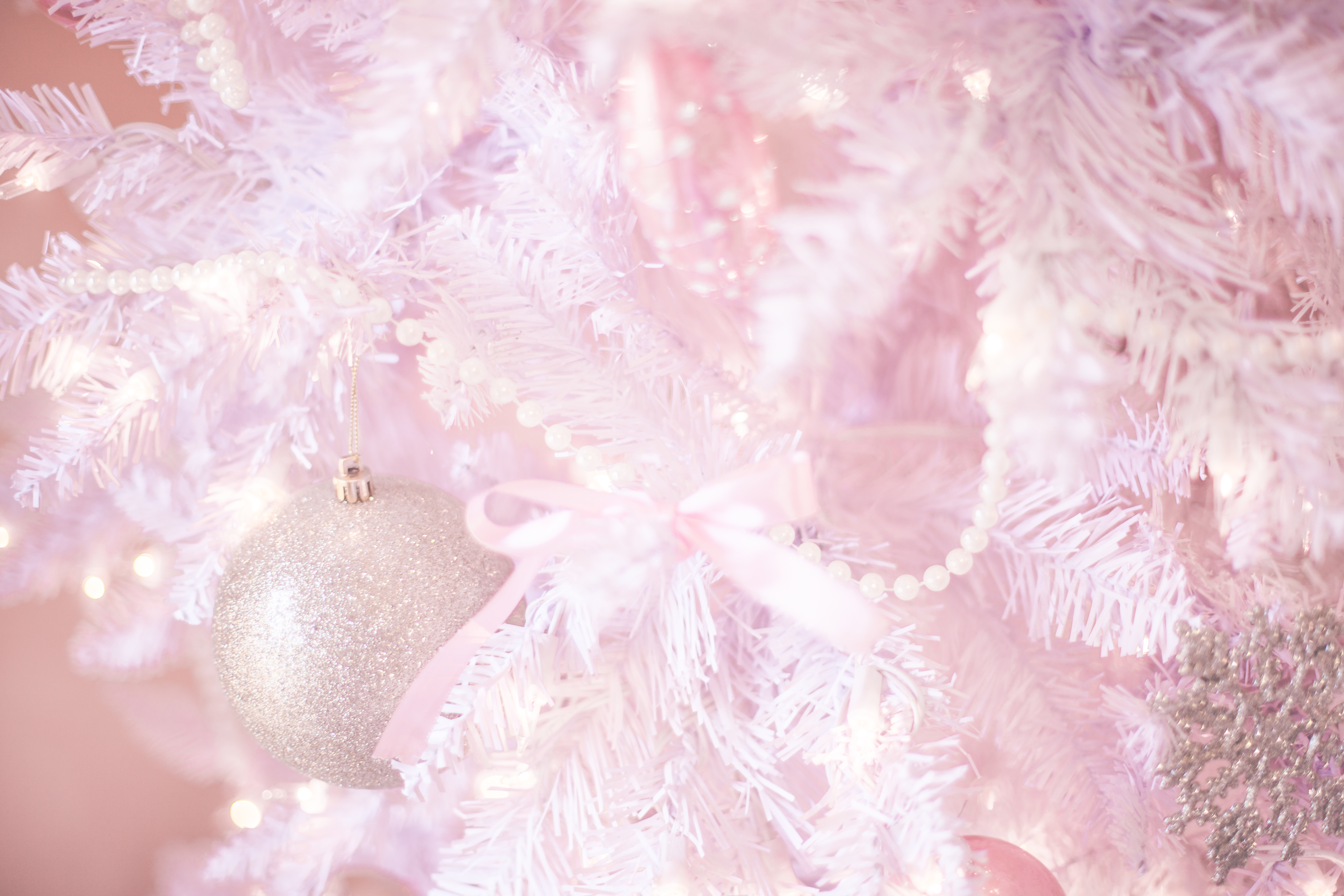 get the look : dress // heels // bow // makeup brushes // tree // ornaments
I couldn't be more happy with they way everything turned out! So lovely and pretty and totally me!
Happy Holidays my Sweets! XOXO